vintage pumps / pointed toe flats / vintage shoes / bow shoes / bow pumps / plack pumps / green pumps / leather ballet flats / s
SKU: EN-M20596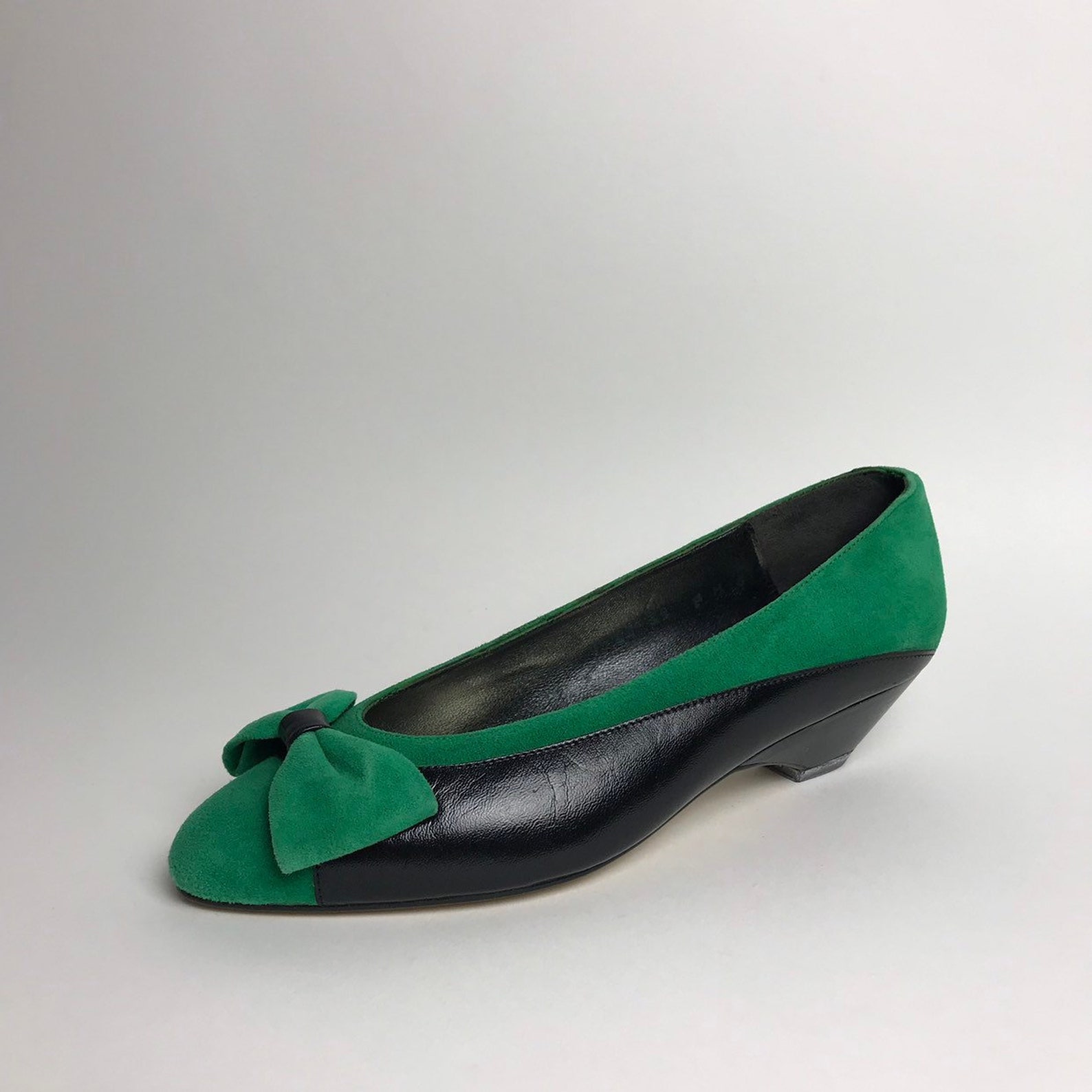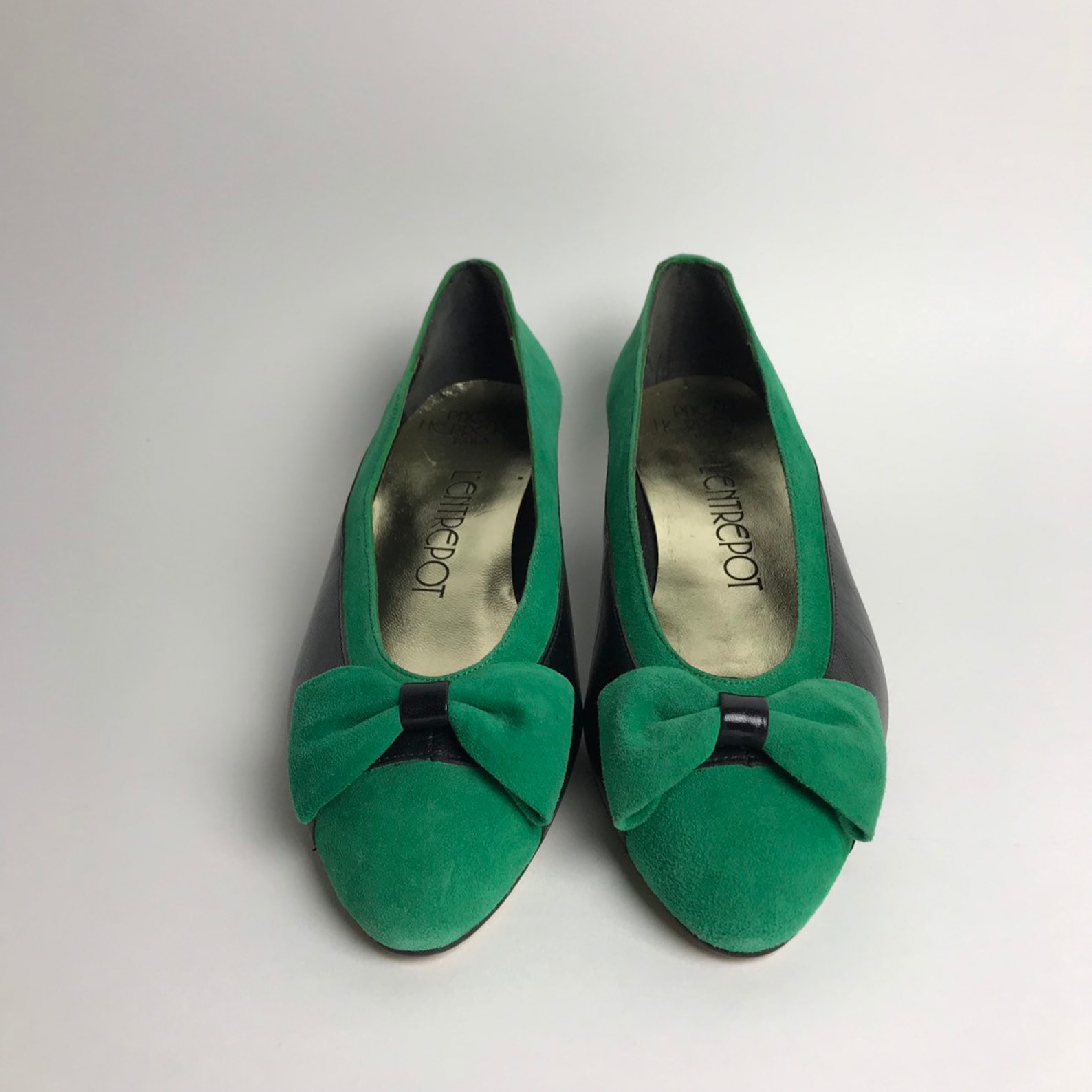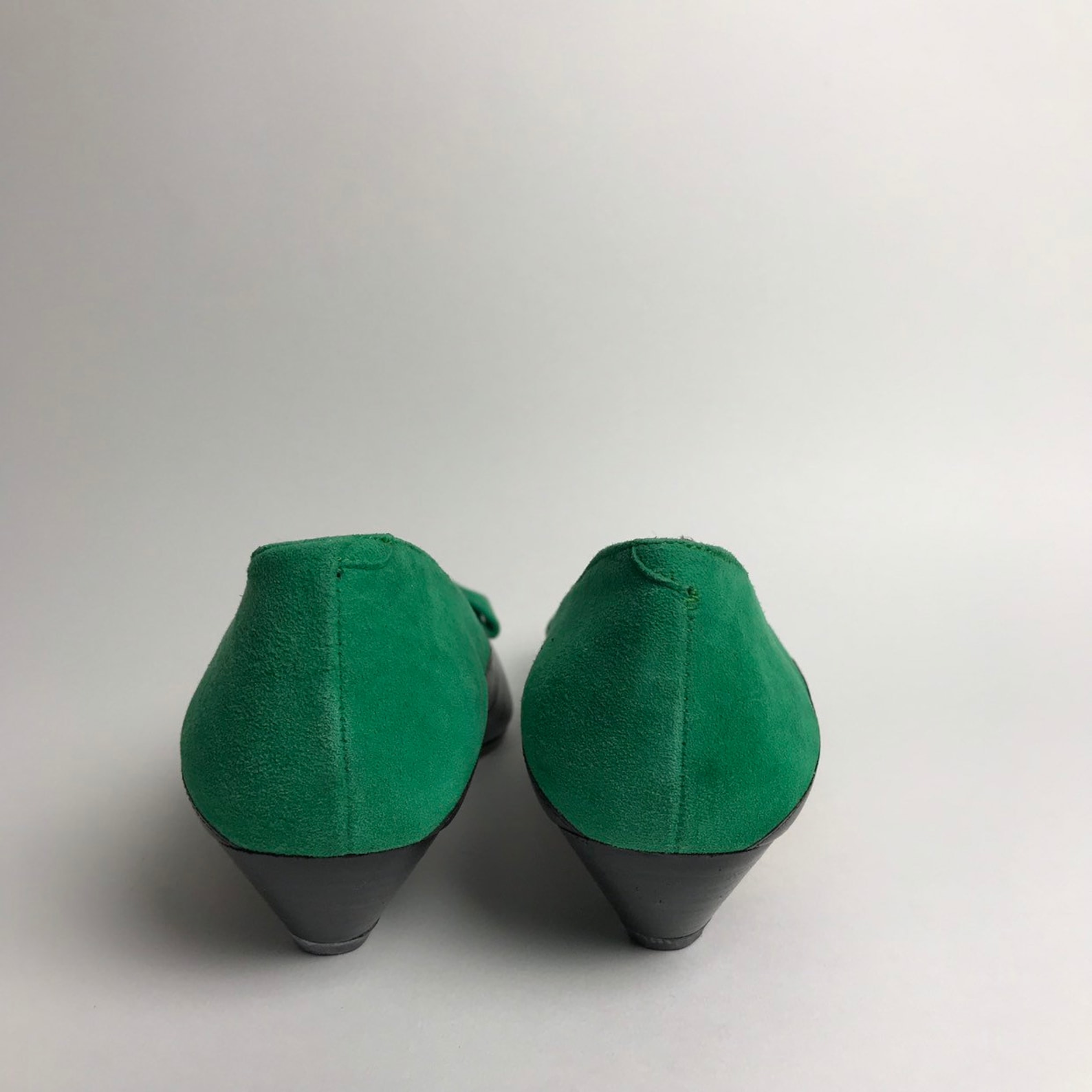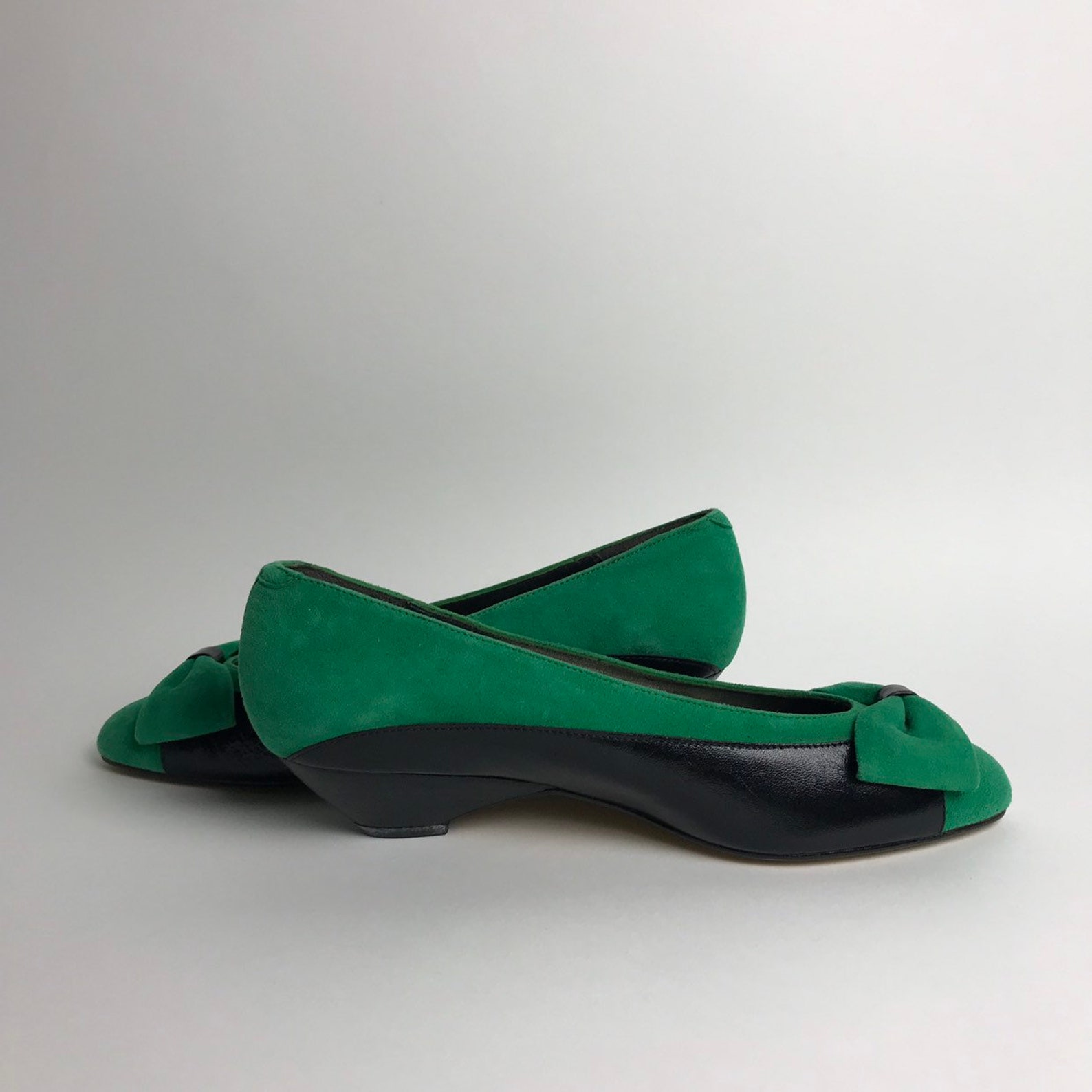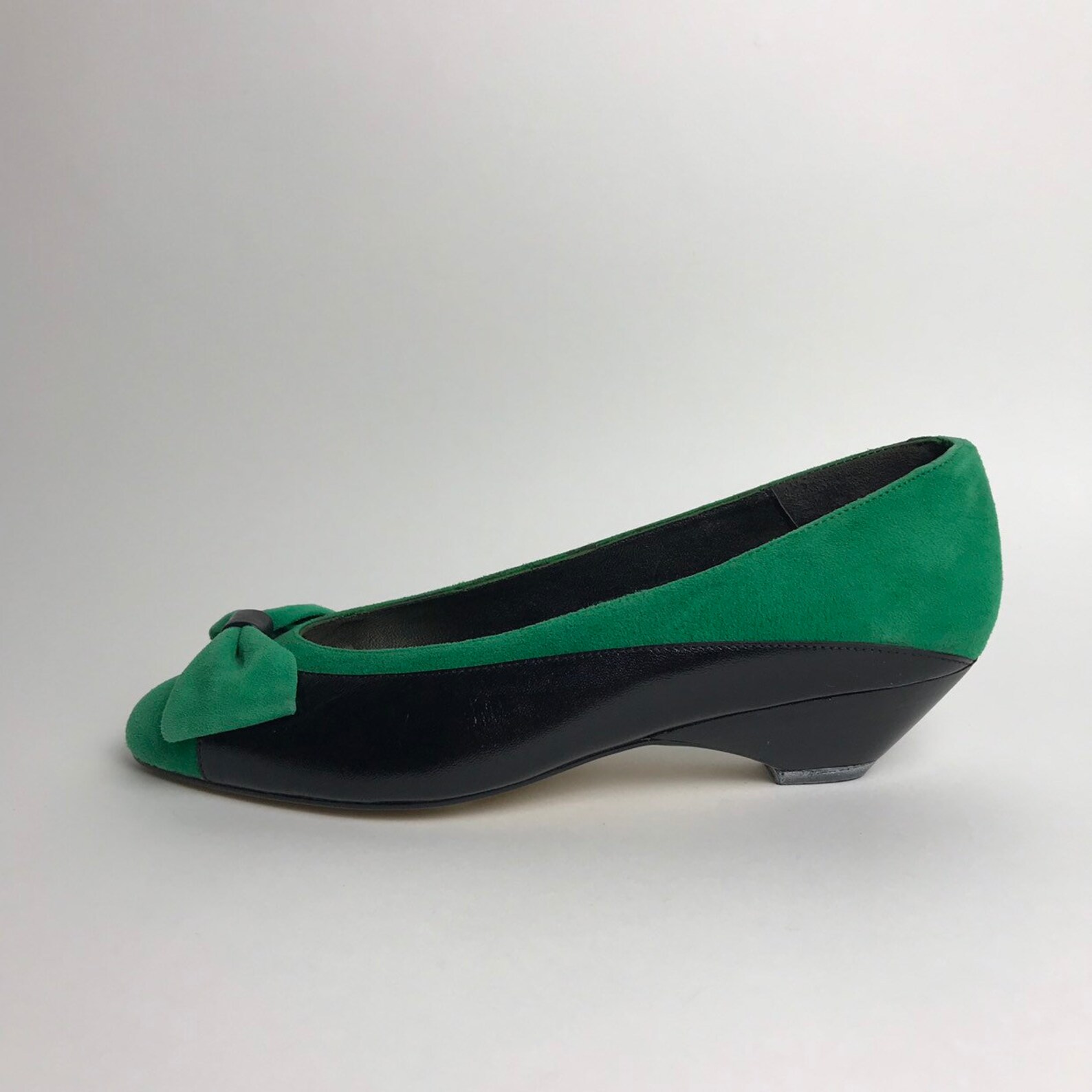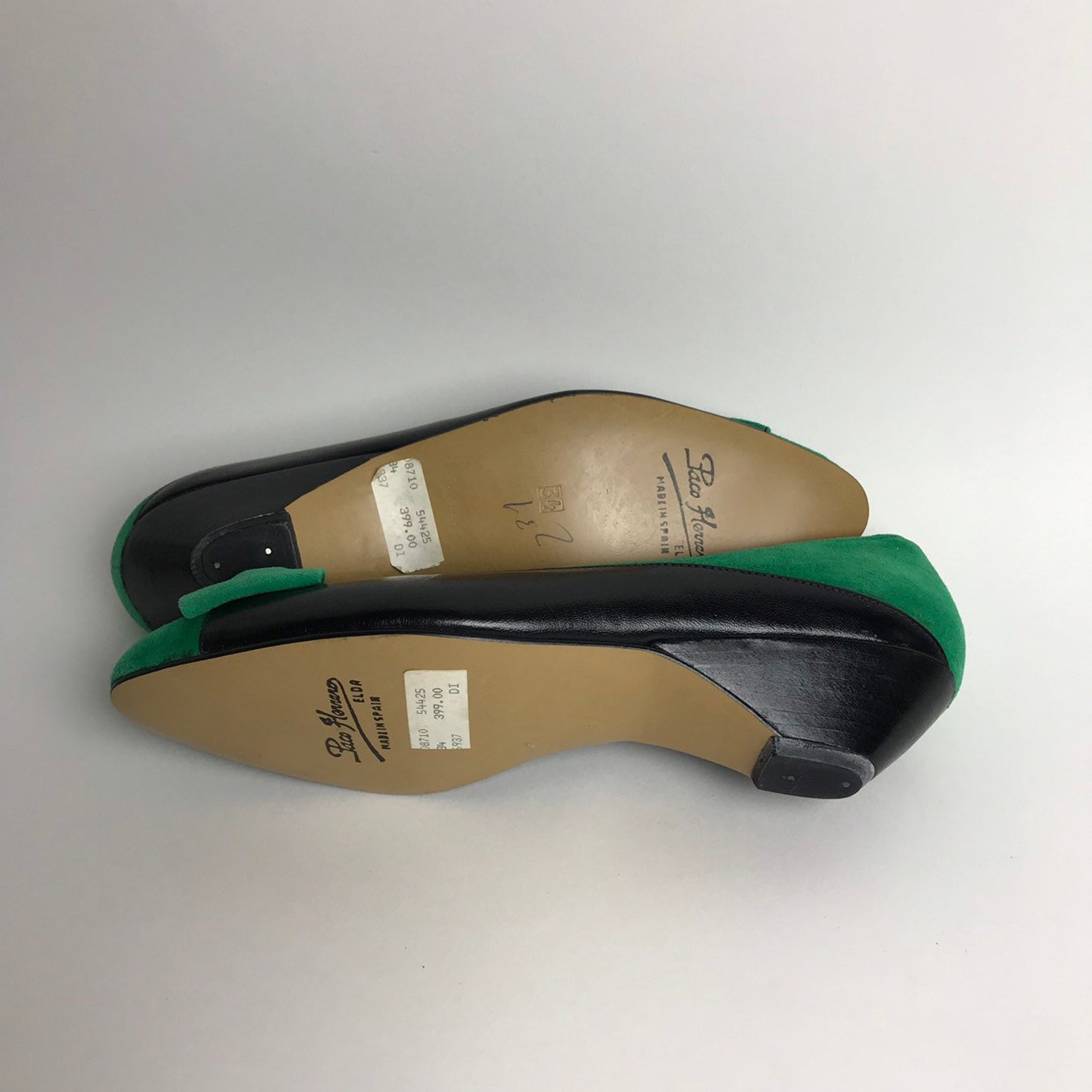 vintage pumps / pointed toe flats / vintage shoes / bow shoes / bow pumps / plack pumps / green pumps / leather ballet flats / s
"A Bigger Splash" is a remake of Jacques Deray's 1969 French thriller, "La Piscine" ("The Swimming Pool"). Guadagnino has kept the premise and the sensuality of the original. But he brings the story into the 21st century, where even the residents of a remote isle know enough about celebrity to go gaga when Marianne ventures into the village to join Harry for a late-night dance at a karaoke bar. A tale of love and jealousy, obsession and seduction, "A Bigger Splash" takes its time to reach its destination, but that's all right. There's so much gorgeous scenery to take in, so many gorgeous people and clothes to see, that there's no reason to hurry.
Galjour says the work is a two-sided coin, "It's meant to spark dialogue and debate about, among a number of things, feminism or misguided feminism, or issues of sexual assault or hero worship or monuments, But it's a romp; it's a radical feminist romp.", The play also marks a welcome return of Galjour's work to the Bay Area stage after a few years vintage pumps / pointed toe flats / vintage shoes / bow shoes / bow pumps / plack pumps / green pumps / leather ballet flats / s offstage, After her plays "Bird in the Hand" with Central Works in 2007 and "You Can't Get There from Here" at Z Space in 2009, she did a couple of pieces with Robert Moses' Kin dance company in 2010 and 2011, then went off to Louisiana for a new play called "Turtles & Alligators" in 2013..
"Hotel Mumbai": Anthony Maras' graphic retelling of the widespread 2008 Mumbai terrorist attacks makes for a gripping but tough watch, vividly depicting both the courageous actions at the Taj Mahal by those held hostage along with the chaos and carnage during the horrific event. Dev Patel brings his patented likeability to the part of an earnest hotel worker trapped in the iconic hotel while Armie Hammer and Nazanin Boniadi effectively portray a well-to-do tourist couple. Screening: 7:30 p.m. March 13 at Hammer Theatre.
"Red Army" vintage pumps / pointed toe flats / vintage shoes / bow shoes / bow pumps / plack pumps / green pumps / leather ballet flats / s begins with Fetisov definitely not taking this film too seriously, As a printed list of his extensive honors (seven world championships, two Olympic gold medals, two Stanley Cups, etc.) fills up the screen, he devotes himself to phone calls while ignoring filmmaker Polsky's plaintive off-screen questions, Finally, he calmly gives his interrogator the finger, Mission accomplished, Born into poverty (his parents had to save for years to buy his first equipment on the black market), Fetisov was 10 when he began his association with a training program that funneled the best of the best into the Red Army program..
San Francisco author Rabih Alameddine, whose 2013 "An Unnecessary Woman" was a National Book Award finalist, returns with a new novel this month. Fiction by Anne Raeff, Martin Cruz Smith and Susan Wolfe; a collection of science fiction stories edited by Karen Joy Fowler, and nonfiction books on hula and exemplary women are also on the list of October new releases by Bay Area writers. "The Angel of History" by Rabih Alameddine (Atlantic Monthly, $26; 320 pages) Memory is a powerful force in "The Angel of History." Rabih Alameddine's captivating new novel is the story of Jacob, a San Francisco poet in crisis. Over a single phantasmagoric night in a psych ward — attended by an acid-tongued Satan, a wryly observant Death and a coterie of saints — Yemeni-born Jacob looks back on the events of his life, from youth in an Egyptian brothel to love and devastating losses as a gay man in San Francisco during the height of the AIDS crisis. Like Aaliya, the central character of Alameddine's "An Unnecessary Woman," Jacob is an unrepentant misanthrope with the soul of a poet, and his remembrances of things past are delivered with insight, humanity and mordant wit. Alameddine will read from the book Oct. 9 at Litquake in the Castro, Oct. 11 at Rakestraw Books in Danville, and Nov. 16 at Kepler's in Menlo Park.