sterling 3 charms- sweet 16, ballet shoe & lipstick
SKU: EN-M20417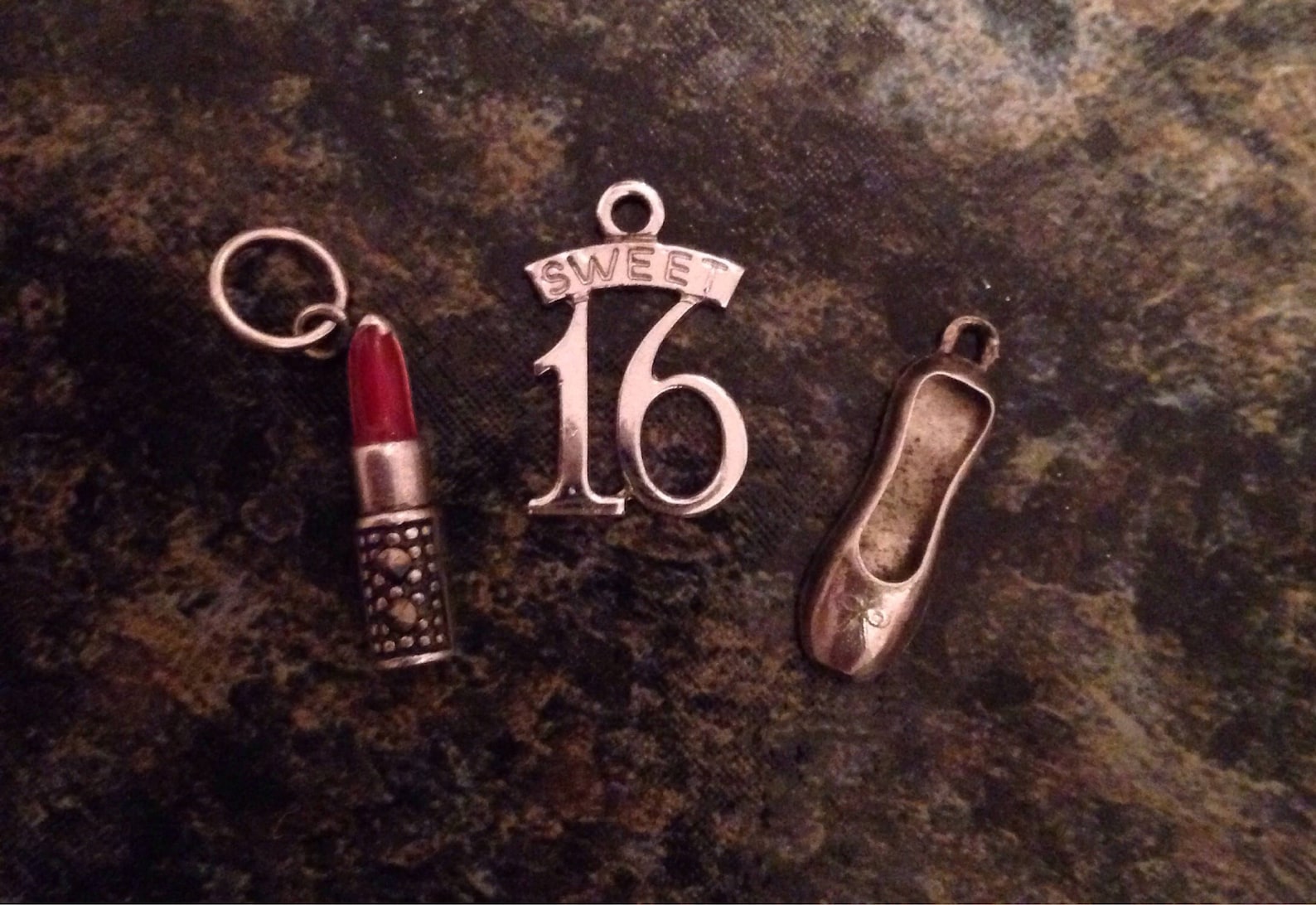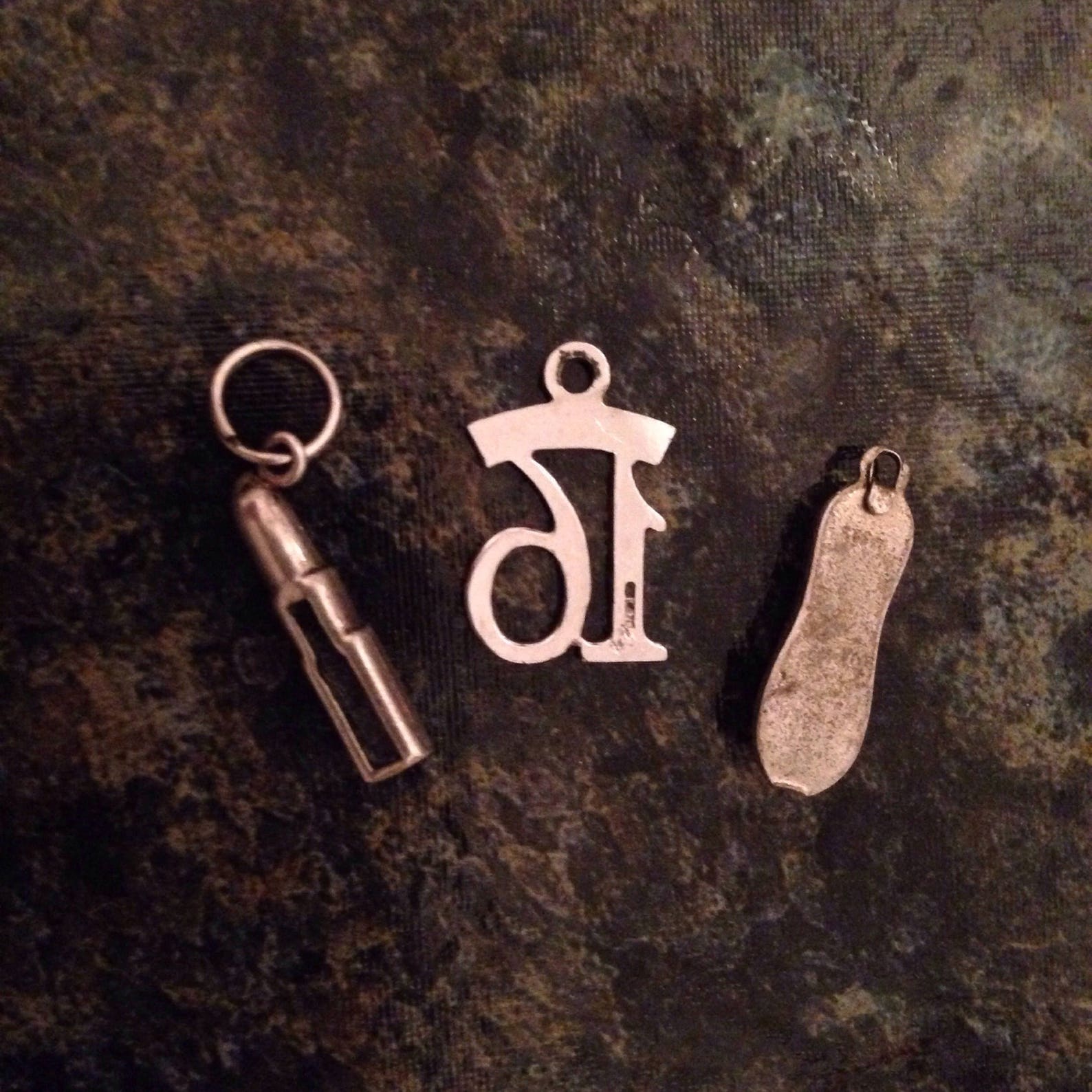 sterling 3 charms- sweet 16, ballet shoe & lipstick
So now, let's backtrack. This program — which repeats tonight (a few seats are left) —– happened because Morgan enjoys stepping outside the symphonic box to bring together disparate communities of musicians and listeners. A recent project, underwritten by the James Irvine Foundation, has allowed him to commission new symphonic works from nonclassical composers who would like to try their hand at writing for an orchestra. Enter Narada Michael Walden, who shares Morgan's interest in building communities through music. A friend of Santana's going back to the early '70s, when each began a spiritual practice with the guru Sri Chimnoy, Walden signed up the guitarist as soloist for his upcoming piece. And Santana, who has enjoyed a couple of past experiences performing with orchestras, asked if he might also play a few songs of his own choosing.
Music in the Park: Prince tribute band The Purple Ones performs, Aug, 7, 5-7 p.m, Civic Center lawn, Los Gatos, lgmip.com, Jazz on the Plazz: Booker T, Jones performs, Aug, 10, 6:30-8:30 p.m, Los Gatos Town Plaza, jazzontheplazz.com, Saratoga History Museum: Exhibits focusing on local history, Admission and parking are free, Museum is open Friday-Sunday, 1-4 p.m, 20450 Saratoga-Los Gatos Road, 408-867-4311 or saratoga history.com, Silicon Valley's Got Bollywood: Perform your favorite Bollywood songs and dances, First Friday of each month, 4-5 sterling 3 charms- sweet 16, ballet shoe & lipstick p.m, Joan Pisani Community Center, 19655 Allendale Ave., Saratoga, Free, groups.google.com/group/SaratogaBollywood..
Those attending are invited to bring blankets, and participate in a raffle. There will be concessions sold by host Moraga Youth Involvement Committee. The event is sponsored by the Moraga Park Foundation. For more information, visit http://bit.ly/1siRLls. Jennifer Perlmutter Gallery New Exhibit June 4. Jennifer Perlmutter Gallery presents, Painting with Light Photography and Watercolor exhibit set for June 4 through July 9. Photographers: Maude Pervere, Stephen Elbert, Suzanne Engelberg, Tanya Knoop, and Watercolorist Julie Cohn. These Bay Area artists explore their environment and architecture through the interplay of light and color.
The program, which concludes with the Symphony No, 36 in C, the "Linz," repeats at 8 p.m, July 15 in Berkeley's First Congregational Church, at 6:30 p.m, on the Gundlach Bundschu Winery grounds in Sonoma and at 3 p.m, July 17 at the Herbst Theatre in San Francisco, Program sterling 3 charms- sweet 16, ballet shoe & lipstick II, which puts soloist Mark Brandenburg at center stage for the Clarinet Concerto in A major, opens in San Jose at 8 p.m, July 21, It also features the symphonies No, 20 in D major and No, 39 in E flat major and tenor Christopher Bengochea and violinist Robin Hansen performing, from the opera "Idomeneo," "Venga la morte … Non temer, amato bene" for tenor and violin obligato, Repeat performances are at 8 p.m, July 22 in Berkeley, 6:30 p.m, July 23 in Sonoma and 3 p.m, July 24 in San Francisco..
Currently, the Alan Harvey theater has 500 seats. Yet the proposed renovated theater would have only 365 seats, a decrease of 27 percent in the theater's capacity. I've never attended a performance at the Alan Harvey Theater where 27 percent of the seats were empty. There simply won't be enough room to accommodate parents and friends who want to attend these performances. And there won't even be enough room for school assemblies, which, according to the design program, require a minimum of 400 seats.